In the last year, more businesses have been founded in the US than at any point in the previous 15 years. Most of these are online businesses. The pandemic has created similar situations across other parts of the world. One might therefore reason that it's a great time for startup and startup growth. The crowd cannot be wrong, can it?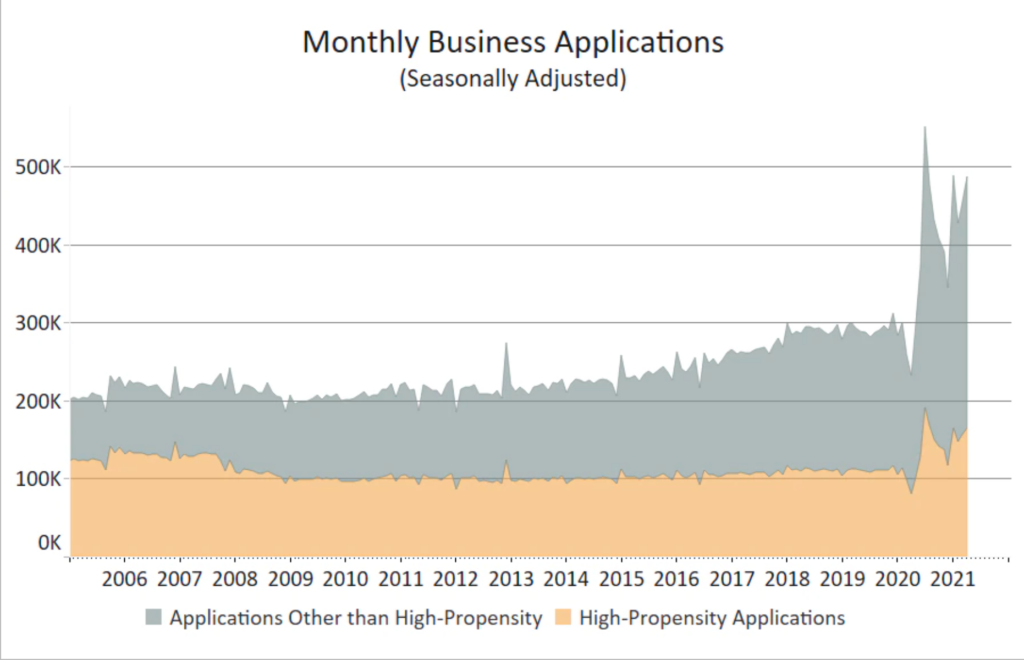 Source: US Census
But in the last two decades, there has probably never been a worse time to found a company. Some of the tailwinds that helped startups gain traction over the last three decades have matured and died down. Startups are facing hypercompetitive marketing channels where costs are rising and scale has become more important. The writing is on the wall, but forward-thinking startups in many industries are building their own customer acquisition channels. They're helping to build internet communities where their customers can become brand ambassadors.
The disappearing customer acquisition tailwinds: #1 Organic search is becoming an old person's game
Many older startups were highly successful at finding interesting keywords to rank on page 1 of the search engines results pages. One of the best company stories I read about in this category is that of Wayfair, the US home goods company. In the early noughties, Wayfair had a multitude of unconnected individual sites each targeting another piece of furniture (e.g. AllBarStools.com where you could buy… bar stools).
Wayfair was so successful because they'd figured out how to rank on page 1 for high-value commercial search terms in the early-ish days of Google. Later on, they figured out how to get the most out of Google Ads when organic search traffic was getting more competitive. Today the company is worth $34bn. You'll struggle to find a younger company that successfully grew their business off organic search engine traffic as Wayfair did. Even a traffic magnet built today would struggle without the use of paid marketing channels.
#2: Cheap direct response ads are a thing of the past
I still dream of the days when you could run ads on Facebook to 1000 people and only pay £3 for the pleasure. Nowadays, I often see £10 to £15 per 1000 impressions, sometimes higher when there's high demand (e.g. in the Christmas run-up). That's at least a threefold increase compared to just a few years ago. Competition has increased especially in the wake of the pandemic and so have customer acquisition costs. New ad inventory (the amount of space available for ads) is stagnant since most people in Western economies already have access to smartphones and computers. Previous growth in ad inventory occurred due to more people gaining smartphones and downloading social media apps like Facebook or Instagram (where a large chunk of the ad inventory is based). But since that growth has petered out, advertisers' increasing demand for ad inventory is pushing up prices. It's also unlikely to come down from here.
#3: Ecommerce is maturing
The pandemic drove many customers online. This led to some really good quarters for many ecommerce brands. However, the 800lb gorilla (Amazon) has also benefited and is gobbling down bigger pieces of the entire ecommerce pie. That's because 63% of product searche​s on the web start on Amazon. So if you're not selling your product on their marketplace, you're likely missing out on a big chunk of sales. But even if you did, in order to get visibility you'd still need to run ads on their network. It's one of Amazon's biggest growth engines standing at $6.9bn revenue a year (a 77% increase on the year prior). So you'll still have to pay to play and will need a decent chunk of cash to test your keywords and messaging.
Additionally, in many product categories, the easy ecommerce gains versus bricks and mortar commerce have already been made. Online sales of consumer electronics, Toys, Books, Games and Music are all at around 50% or more of total retail sales in the US. It's going to be much harder to gain more market share in those categories. There are some categories like cars and car parts that have very low ecommerce penetration. But cars are not easily shipped.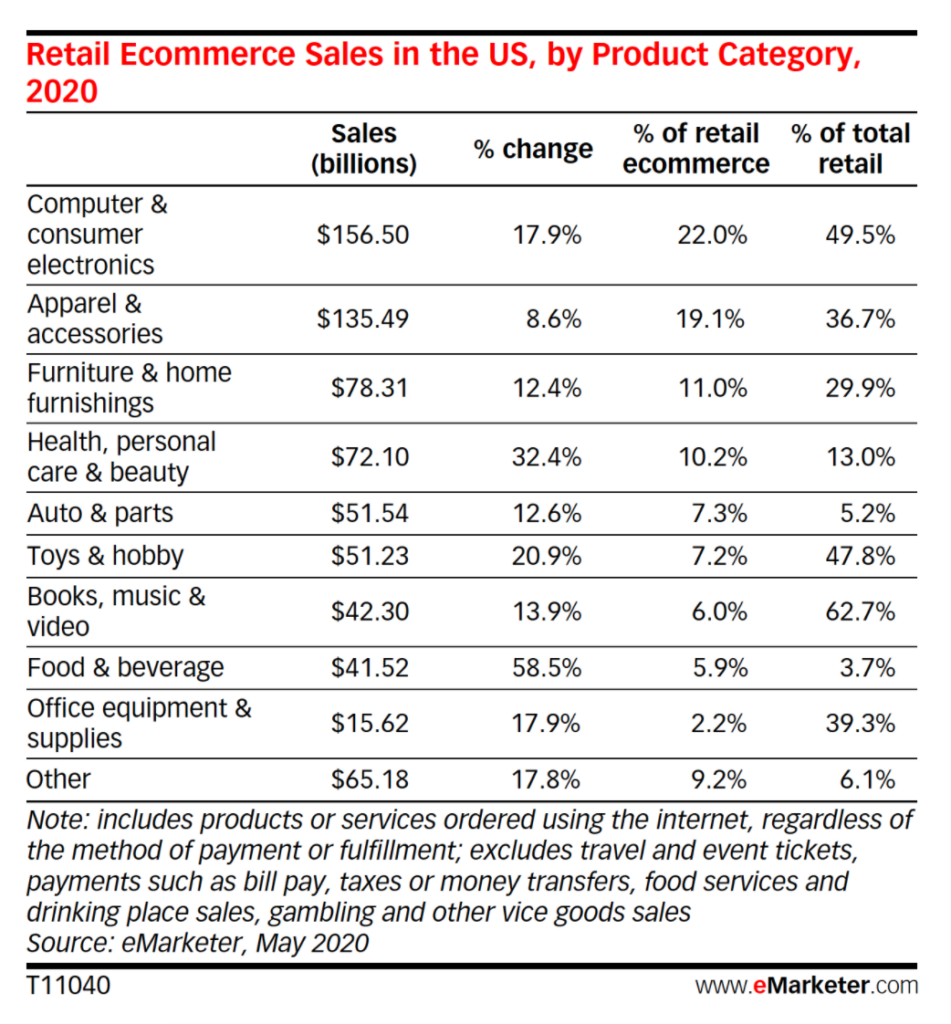 Source: Emarketer
So where is the opportunity for today's newly founded startups?
Community: The next frontier of startup growth
Businesses have historically had one-way communication with their customers and prospects. Outside of word of mouth, customers rarely were able to talk to each other about their experiences (unless you were a big brand). Even in the age of the internet, very few companies have realised the benefits created when their customers talk to prospects. Not only does it provide social proof, but your happy customers are also often your best salespeople.
Let's look at a few examples:
You Need A Budget (YNAB)
​YNAB is a budgeting app that has a few simple rules to it but it helps people who struggle to budget do so effectively. The product is good and the effects it has on its users are transformational to them. There is a 122,000 strong community on Reddit (a community of different communities one might say) that is fanatical about YNAB.
​

The YNAB subreddit started growing significantly in 2014. Source: Subreddit Stats
The YNAB Reddit community is not controlled by the company. Yet it serves as an acquisition channel, customer support channel and an way to onboard new customers. Customers turn into Reddit ambassadors for YNAB and help users get the most out of it. It's a virtuous cycle that also serves as a point of differentiation versus the multitude of other budgeting apps out there.

Customer onboarding happening on Reddit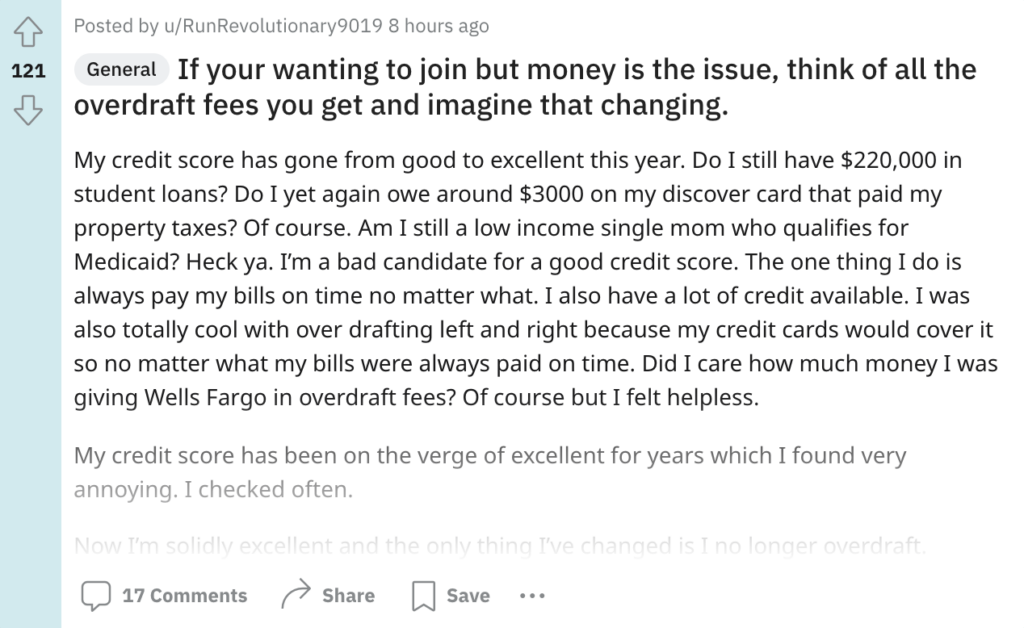 A happy customer post which probably helped acquire customers for YNAB
Into The Gloss
Communities come in different shapes and forms. Makeup brand Glossier rallies their community around their media arm: Into The Gloss (ITG). Rather than driving this from a User Generated Content (UGC) perspective as YNAB does, ITG approaches this from an editorial angle with users commenting on their editorial pieces and allowing readers to engage in discussions on the comments section. To me, this method is less powerful, but it allows the brand to emulate what their customer base are used to. After all, the likes of Vogue and Cosmopolitan magazines operate in this manner. ITG has formed its community around something its customers are already used to doing.
Stack Overflow
​Stack Overflow is a company that's been built on its community. They describe themselves as a place "where developers learn, share, & build…". It's basically a giant Question & Answers site where developers help each other write better code. But it also powers many other communities around maths and sciences. Stack Overflow makes money with its job boards, serving ads and providing solutions to enterprise customers.
In this case, Stack Overflow has intrinsically tied its business model to its community rather than let its community develop around its business model.
Incumbents are waking up to the power of community
Incumbents are not oblivious to this trend. Many have been purchasing assets that have thriving communities. Microsoft has been forward-thinking for a number of years and bought Github in 2018 for $7.5bn. Amongst many other things, Github serves as a community for many open-source developer projects but also as a meta community for developers as a whole. Microsoft has many different products and projects that can link into these communities.
Community building is hard. But you have to start somewhere
As an advocate of business communities, it's probably not a surprise to hear that building communities is a priority at Mashroom too, starting with our landlord community. We've yet to attract a sufficient scale of community members for there to be regular dialogue, but there are some positive first signs. There are plenty of other UK landlord communities that are thriving that we are using as inspiration.
If you're running a business, have you considered investing in community building for your business?